Do you know when disaster will hit? Hey, neither do I!
By creating a go-bag or a bug-out-bag that is actually useful, you'll be prepared at a moment's notice for any emergency. This is your portable emergency kit and should last you for 72-hours, more or less. These should be considered as a temporary survival plan or as a backup at best (check out my post on DIY Bunker for long term survival).
You should keep in mind if you are forced to leave your home or retreat; you have essentially made yourself a refugee, which is the last thing you NEED during hard times. Emphasis on need; don't stuff in more than the essentials, such as more clothes than necessary, bear in mind that at some point, you may need to run or hike long distances with that much load.
So here is a quick list of things: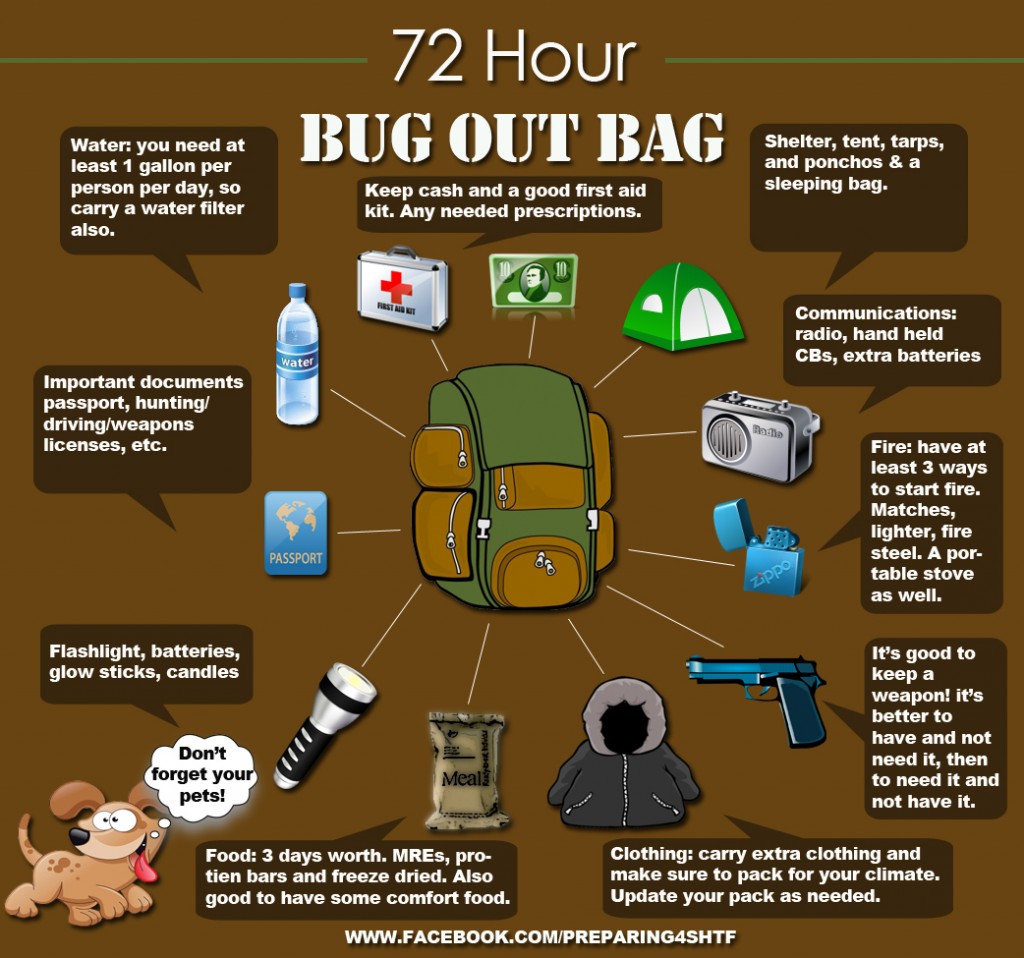 As I've said, they should actually be useful, and different people have different survival needs. If a person can only eat certain food, or is all too sensitive to cold or heat, take note of these specific needs. One checklist does not fit all. Plus, you also have to update your items each time something crucial changes in your family, like recent changes in medical conditions.
So now, for my bag, these would be my survival essentials.
Now that you've inspected what's in mine, I'd love to see or hear what you plan to put (or have, if you already have one) in yours. Comment your go-bag items below.
In Pride, Freedom, and Liberty,
Big Bill MacGraw