Artists throughout history have claimed that alcohol can boost creativity and trigger flights of productivity. Now a new study has proven that their assertions are not just wishful drinking. Here's useful evidence of how far downing beer could get you in terms of tapping your ingenuity.
1. Beer Belt
Awesome beer holder allows you to have six beers on your belt. You can even take beer pong to the next level with this one. [buy]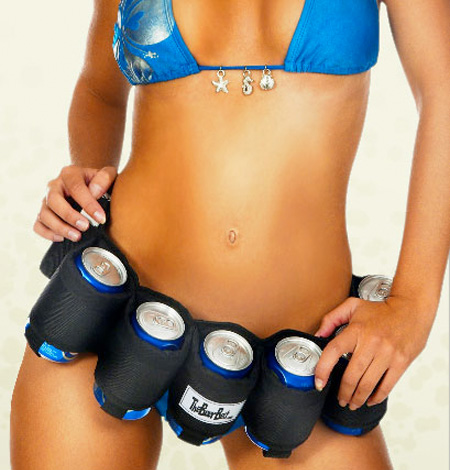 2. Hops Holster 12 Can Ammo Pack
Here's another variation. If six pack beer is not enough to get you in the chill mood, a dozen should do the thing. That should last you for several Netflix marathon. Each individual can holster is insulated to keep your beer cold so no need to worry about the twelveth can getting cold. [buy]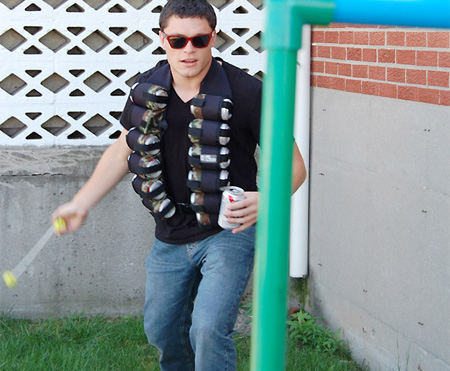 3. Beer Buckle
But if you're not really a dozen or half dozen kinda guy or gal, this belt buckle that retracts and springs up to hold a beverage can or bottle would be perfect for you.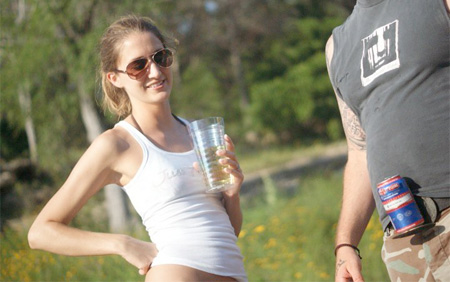 4. Beer Savers
Sometimes you just have to cut the beer drinking short, but even you if you put it back in the fridge, it just feels a little stale, well, try resealing it with this one… easily. This durable and stretchy bottle caps are designed to help keep beer fresh even after already popping the metal cap open. [buy]
5. Magnetic Can Cooler
Mowing your lawn could not be any more relaxing than with a beer. Strong magnet of this invention will keep your beer can in place on any metal surface. [buy]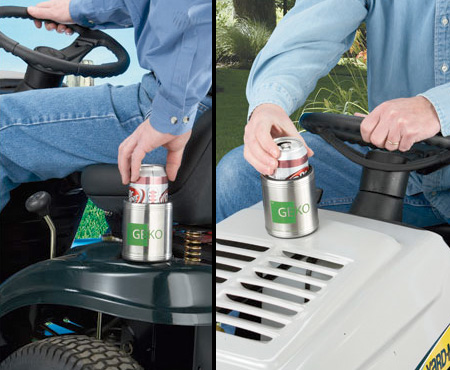 6. Solid Ice Beer Tray
Beer chilling has been taken to the next level with man's ingenuity and brilliance. Here's a beer holder molded from solid ice will cool up to six beer bottles.

7. Beer Scooper
It will plunge into icy water to grab a cold one so you don't have to. And wait, there's more, it also has bottle opener at the end of the handle. Would you look at how crafty we can be?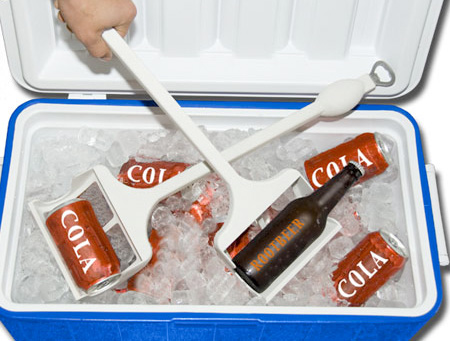 8. Road Popper
Check out this bike mountable bottle opener that'll help you open any beer bottle. I know you probably have beer bottle opening skills using just about any house hold tool. So maybe you can give this as a gift for your wife or girlfriend. Quite thoughtful, huh?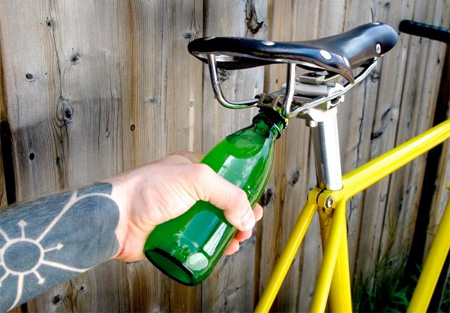 9. Bottle Carrier
I personally find this very practical. Sixpack carrier will help you safely transport up to six beer bottles, and you don't have to worry about the handle tearing.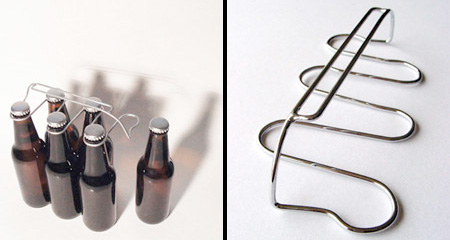 10. Beer Belly
Last on our list, but definitely not the least… Beer Belly! Dad bods is the new thing apparently. Check out this beer dispenser that fits stealthily and comfortably around your waist. Great way to top up that belly load if you feel like you're lacking some, which I doubt, either way, cheers to our bellies! [buy]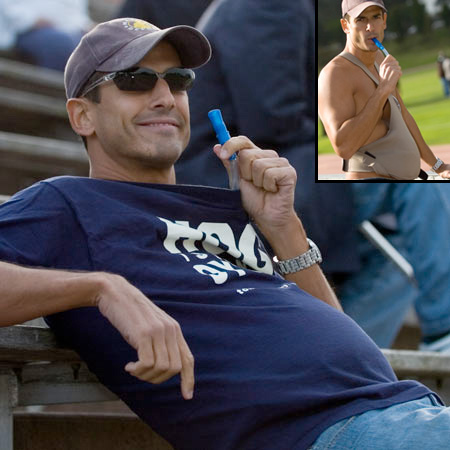 Because I know you and your circle of friends and neighbors enjoy a conversation with some beers, these are some good Christmas gift ideas if you're still struggling. Or if you're drinking beer right now, who knows, maybe you'll end up having a eureka moment and tap your inner Einstein and come up with your beer inventions.
What was the most creative thing you've master minded with the magic of drunkenness? An invention? A prank? Share your story below.
In Pride, Freedom, and Liberty,
Big Bill MacGraw